The Dashboard is All You Need For Painlessly Licensing and Monetizing Your Digital Products
---
In the KEYZY dashboard, you are going to come across 4 different sections for licensing your software. Products, SKUs, Licenses, and Dealers. We're going to go through each of the sections to help you understand better how to use the Dashboard for licensing your software products online.
The Signup
Signing up for KEYZY is super-easy. All you need is to enter your name, an email address and determine a password. Once your account is created, you'll be instantly enrolled in our free Starter Plan by default. Click here for more information on the plans KEYZY has to offer.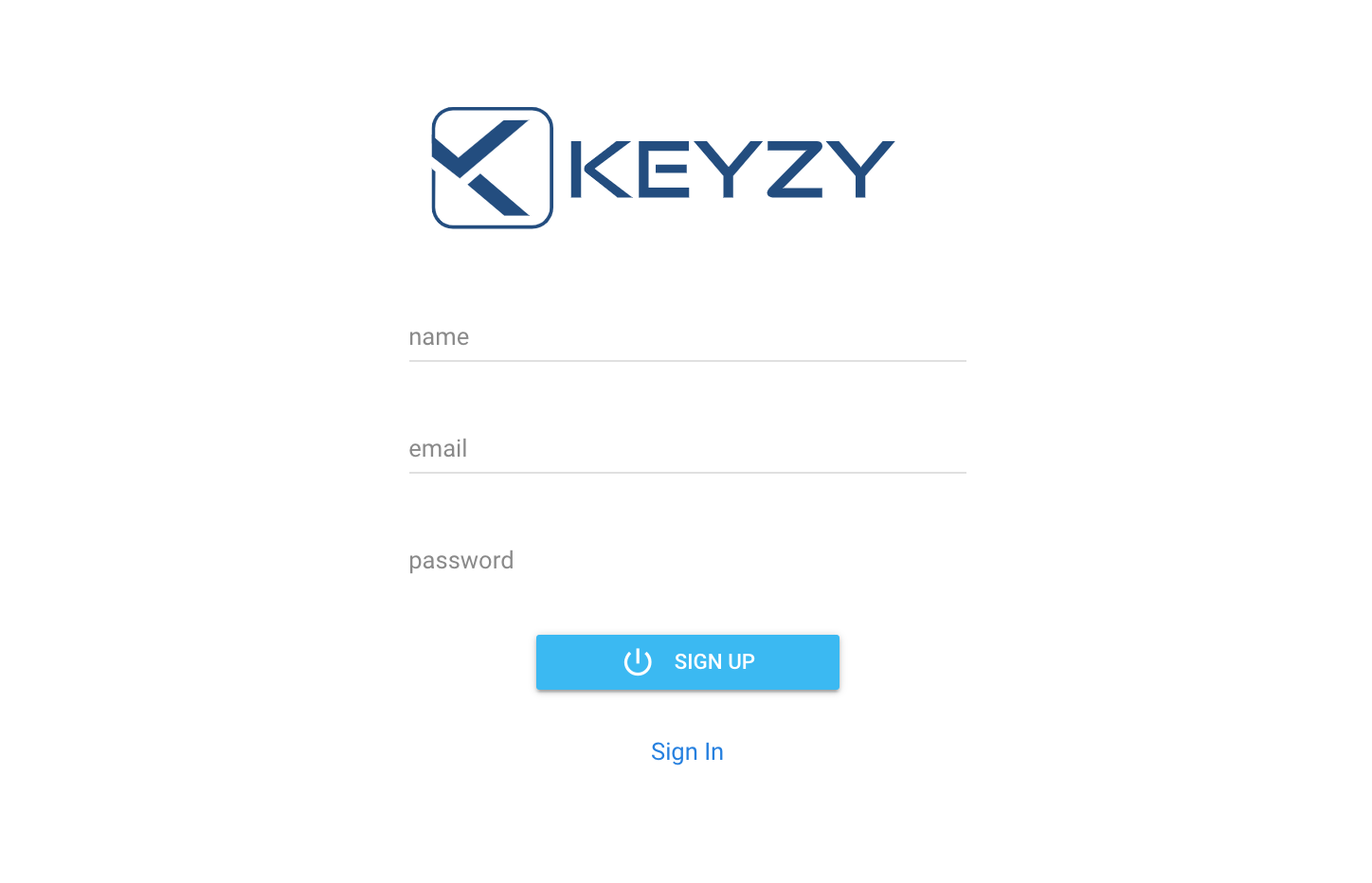 #1: Products Section
Once you log into your KEYZY account on the Dashboard, you can add a new product in the Products section, and specify how many devices you'd like to allow for the usage of that product. Here in this section, you can also activate and deactivate the products you create. Once a new product is created, you'll see the Date and Time of creation along with the Product Code and Cryption Key needed to integrate KEYZY into your software and identify your product to the KEYZY Dashboard.

#2: SKUs Section
Here in this section, you can assign SKUs to your product, or products as a bundle, to connect the licenses you create afterward. Right after you enter a name and number for your SKU, you can manage which products you'd like to assign to it.

You can think of SKUs as the options you're offering to your customers. Your offers can include individually sold pieces of software as well as product bundles that customers love. In the Manage Your Products section, you can choose which products you'd like to connect to that SKU. So the SKU becomes a purchase option for your customers, which is ready to hit the shelves upon connecting licenses to them.

Moreover, you may enable the option while editing the SKU for automatically emailing the serial number information to the customer purchasing your product. You can assign an Offline License Day too for limiting the usage period of offline and semi-online licenses.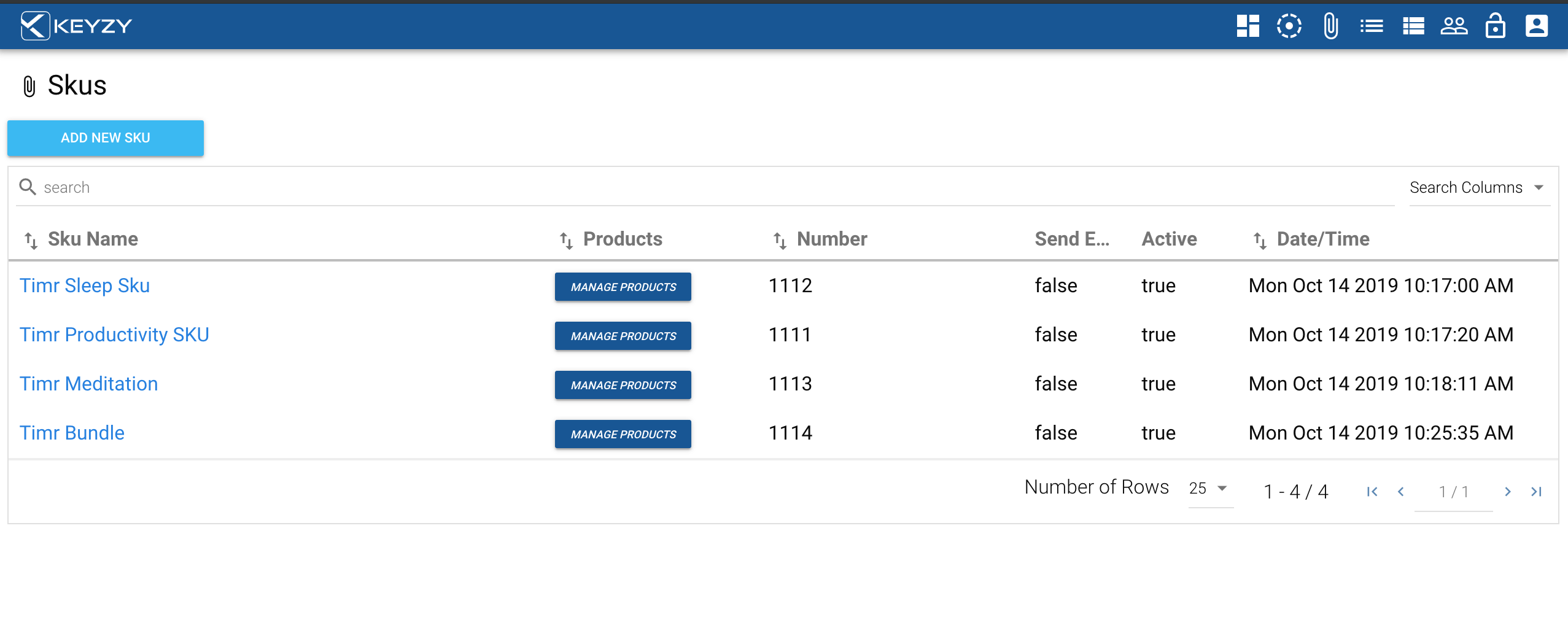 #3: Licenses Section
Here in the Licenses section, you can add different types of software licenses in line with how you'd like to monetize your digital products. You can either add Perpetual Licenses, Subscription Licenses or Trial Licenses.

After you click on the license type you'd like to proceed with, you can choose which SKU you'd like to connect to the licenses. You can also choose how many licenses you'd like to create as well as the dealers needing the licenses to sell your software products online.

Once you add new licenses, you'll see an ordered list with individually assigned secured Serial Numbers along with other information like the Start Time of the license, Email and whether the license is registered (used by a customer) and so on.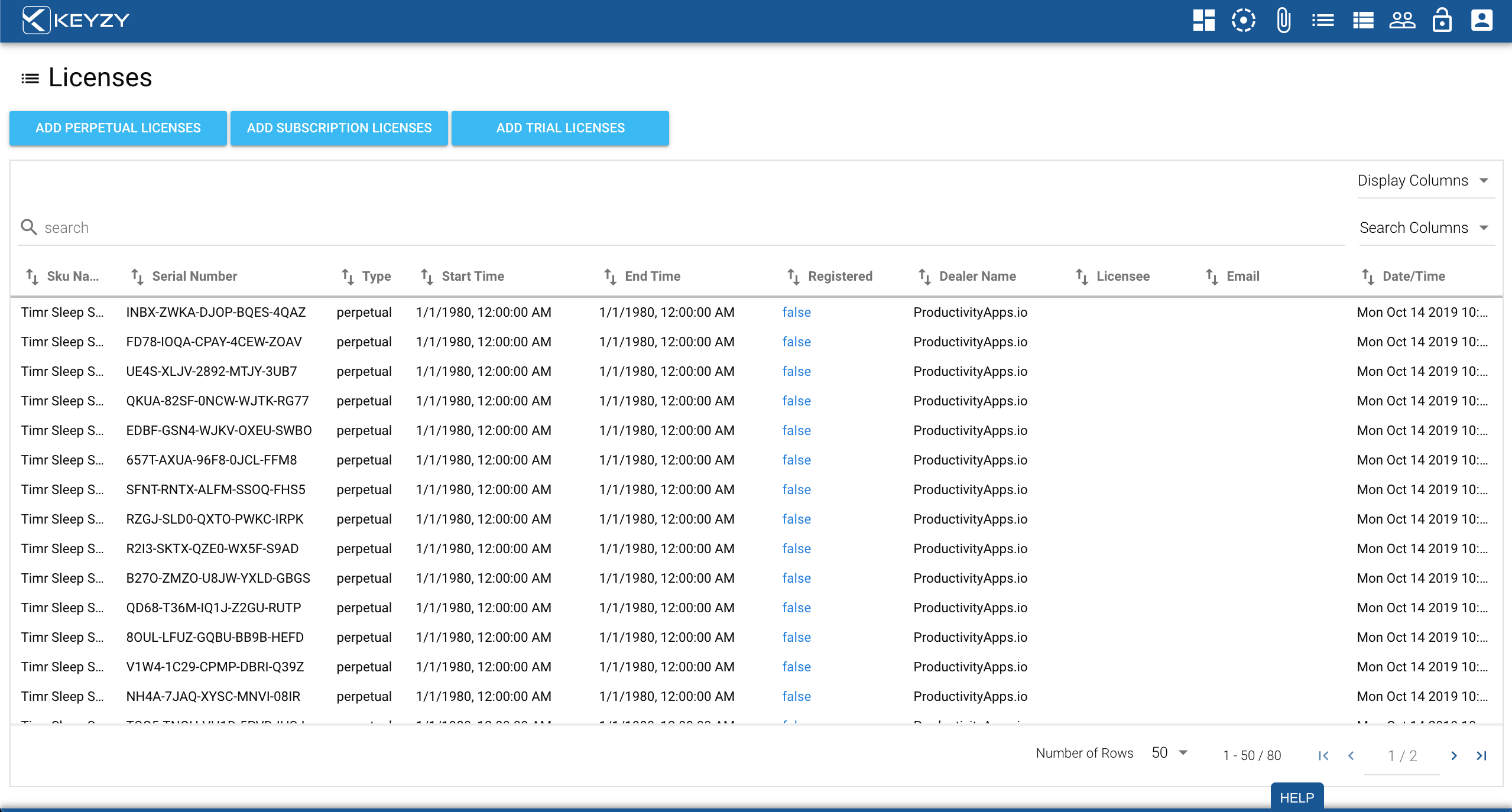 #3.1: License Types


• You may utilize Perpetual Licenses for one-time sales in which the customer pays for your product license up-front and has the right to use it indefinitely.

• You may utilize Subscription Licenses for a monthly or annual licensing model, allowing users to periodically pay a per-user fee.

• You may utilize Trial Licenses for your users to examine, use or test your product for a limited time before purchasing it.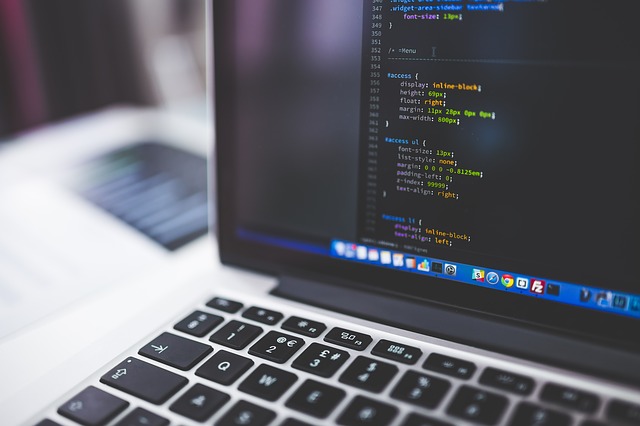 #4: Dealers Section
Here in this section, you can assign and monitor software dealers and oversee the sales made by them with the licenses you create in the Licenses section.